Ocom is Europe's leading Internet services company. Ocom and its subsidiaries are part of the experience of millions of Internet users around the world every day.
7
CONTINENTS
A global network providing customers with unparalleled access to a vast, cutting-edge infrastructure.
500
EMPLOYEES
A global community of employees who focus, and deliver excellence in everything that they do.
80
SERVERS
Delivering fast, reliable and secure internet services to businesses worldwide around-the-clock.
We build brands that power the Internet.
Our brands are part of a digital engine that delivers trusted and reliable Internet services to all corners of the world. Our people: the coders, engineers, and visionaries – every day – enable individuals and businesses to establish a cutting-edge presence in the digital economy.
We accelerate business through investment.
Collaborating with a select group of visionaries, Ocom actively assists in building companies and mentors the exceptional talent driving them, constantly pushing the limits of what can be achieved.

Aperi is the leading provider of Media Function Virtualization (MFV). Bringing security and speed to live sports, entertainment and news programming.
Create your own workspace for your business at Eshgro. Discover cloud business solutions that empower growth with our cloud business platform: CSB Suite.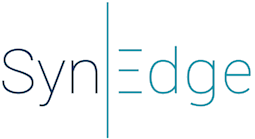 Next Generation Content Delivery Network. At SynEdge we provide quality CDN software with our cutting edge technology, to deliver your content effectively.
AI-powered solutions providing real-time descriptive and predictive insights correlating customer behavior and platform performance by user tracking.