Investment
OCOM is a dynamic company that actively incubates, builds, and strategically invests in internet and technology companies worldwide. We excel in operational excellence and provide extensive support to our portfolio companies, fueling their international expansion and success.
With a diverse portfolio of companies operating across multiple countries, we identify promising ventures and empower them with resources, guidance, and expertise to unlock their full potential and drive digital innovation.
We thrive on partnerships, investments, and meaningful collaborations. If you're interested in exploring opportunities, discussing partnerships, or have any business inquiries, we'd love to hear from you. Contact us today and let's shape the future together.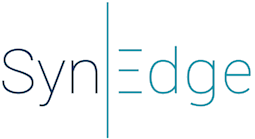 Next Generation Content Delivery Network. At SynEdge we provide quality CDN software with our cutting edge technology, to deliver your content effectively.
AI-powered solutions providing real-time descriptive and predictive insights correlating customer behavior and platform performance by user tracking.

Aperi is the leading provider of Media Function Virtualization (MFV). Bringing security and speed to live sports, entertainment and news programming.
Create your own workspace for your business at Eshgro. Discover cloud business solutions that empower growth with our cloud business platform: CSB Suite.
Leading Specialist for ISVs that focuses on transforming organizations with Microsoft Azure.
Let's talk ideas
Get in touch with Ocom to see how we might work together on a new project or venture.