Investment
Ocom's growth capital division looks for investments in attractive businesses. These are companies with talented entrepreneurs looking to address a material need in the market place with a clear and defensible value proposition. Innovation and product development are at the core of these businesses whilst barriers to entry and switching costs are high. The businesses are able to generate attractive returns in the future but have at least growth potential.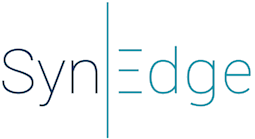 Next Generation Content Delivery Network. At SynEdge we provide quality CDN software with our cutting edge technology, to deliver your content effectively.
Create your own workspace for your business at Eshgro. Discover cloud business solutions that empower growth with our cloud business platform: CSB Suite.
We are migrating, improving, and managing your environment, so you can use the Azure capabilities to their full extent and focus on building awesome software.
AI-powered solutions providing real-time descriptive and predictive insights correlating customer behavior and platform performance by user tracking.

Aperi is the leading provider of Media Function Virtualization (MFV). Bringing security and speed to live sports, entertainment and news programming.
Let's talk ideas
Get in touch with Ocom to see how we might work together on a new project or venture.